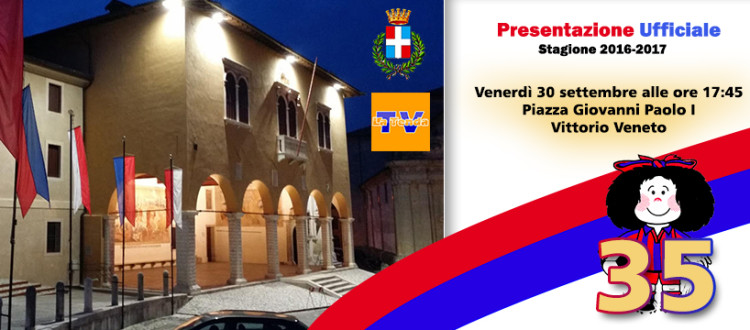 Friday official presentation to the streets
Friday 30 September at 17:45 Piazza John Paul I, in the Cathedral of Vittorio Veneto, They will be officially presented, to the press and to all the fans, rossoblu teams taking part in this new season 2016-2017. In addition, therefore, the First Team will be present all the youth, the executive and technical staff.
At present the event will be Paul Parrot, radio announcer says Viviradio, while for media playback will present the cameras of La Tenda TV.
At the end, for all audiences, a rich refreshments will be available.
In bad weather the presentation will be conducted entirely under the balcony of the Museum of the Battle, at the side of John Paul I Square.
We hope many of you will come!