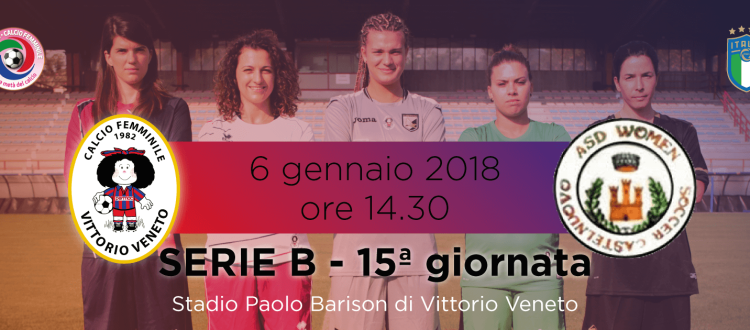 Vittorio Veneto – Castelnuovo, as follow Tose
A new beginning that coincides with the conclusion of the first part of the season in the championship path.
The Tose inaugurate their 2018 sport in the frame of the Rossoblu Paolo Stadium Barison Vittorio Veneto, facing tomorrow Saturday 6 January at 14:30 bringing up the rear Castelnuovo in the match valid for the 15th Day, last of the first round, in Group C of the Cadets Series.
Will direct the meeting Mr.. Andrea Zanotti of AIA section of Rimini, aided by assistants Morbiolo Jacopo and Filippo Franzago, both the Conegliano section.
For those who can not go to the stadium, appointment with the live commentary of Viviradio, live in streaming dalle 14:25.
More real-time updates:
- on page Facebook and Twitter of society
- in the section LIVE the official site