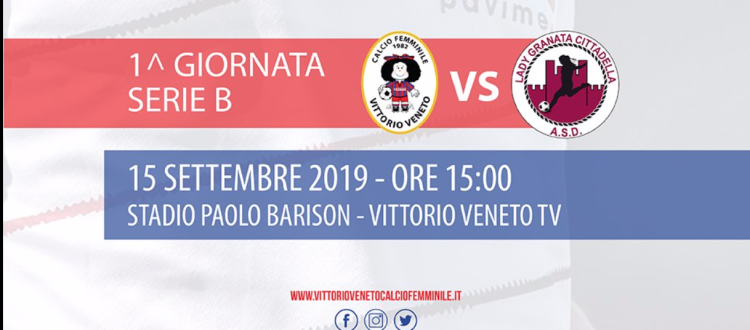 Vittorio Veneto – Citadel, as follow Tose
Let the sunshine in. The Tose officially inaugurate the return season in the lower division hosting, in the first step griffato 2019-2020, the Lady Granata Citadel friends within the walls Stadium Paolo Barison. Come to the heart of the City of Victory tomorrow afternoon, with kick-off set at 15:00.
Will direct the meeting Mr.. Michael Poto della sezione AIA di Mestre, coadiuvato dagli assistenti Marco Roncari di Vicenza e Ares Beggiato di Schio.
The cost of a single ticket for the official competitions of Serie B and Coppa Italy is 7 euro. Free entry for the under-12.
Before the meeting, at the ticket office of the Stadium, you can subscribe to and / or withdraw'Season Ticket, comprensivo di tutte le 11 home games in the league and cup to be played in Paolo Barison.
For those who can not support the team live, Also this year the Permac offers its fans the opportunity to be constantly updated on the meetings in real time: