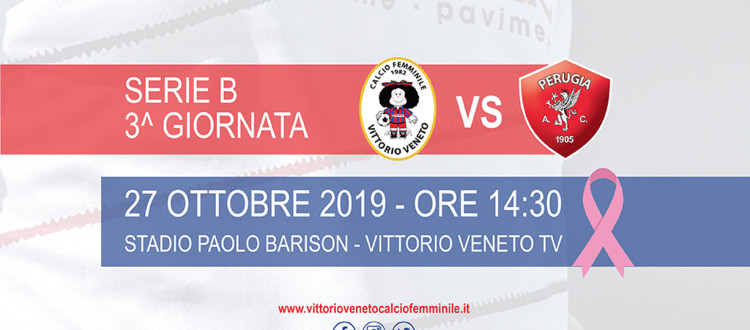 Vittorio Veneto – Perugia, as follow Tose
Please don't stop the music. They return the emotions of regular season of Serie B and the Tose, guidelines solitary orchestra cadetta after the first 180 'minutes, prepare to receive the Perugia Women's soccer – fished like the Rossoblu from lower category – to try to continue the run of early season. Appointment to the stadium Paolo Barison, in the heart of the City of Victory, for the challenge of the third day of Serie B 2019-2020 with kick-off set at 14:30.
La partita è giocata a sostegno della campagna di sensibilizzazione per la prevenzione del tumore al seno "Play in advance, take to the pitch with prevention", designed and produced by Group Medicine Center and nursing home Villa Maria in collaboration with and in support of LILT. volunteers will be present at the stage of LILT and the players will take the field with a distinctive symbol rose in October.
Will direct the meeting Mr.. Santarossa Pordenone section of the AIA, aided by assistants Munitello and Forgione of the section of Gradisca d'Isonzo.
For those who can not support the team live, appointment with the usual updates real time: