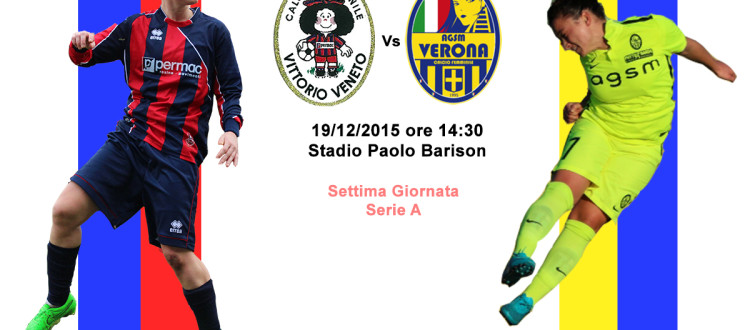 Vittorio Veneto – Verona, how to follow the derby
Tomorrow, Saturday 19 December, at 14:30 Stadium Paolo Barison of Vittorio Veneto, si giocherà il derby veneto inedito di Serie A: Vittorio Veneto – Verona.
The ticket office will open at 13:15, i prezzi dei biglietti restano invariati: 5 euro Donne, 7 euro Uomini, Under-12 gratuito.
Dopo la gara siete tutti invitati al bar dello stadio per i consueti auguri di Buone Feste, con qualche fetta di pandoro, panettone e bicchiere di prosecco.
Per chi non potrà esserci allo stadio:
– Radiocronaca live su www.viviradio.it
– Cronaca e statistiche in diretta, le potete trovare nella sezione LIVE the official site.