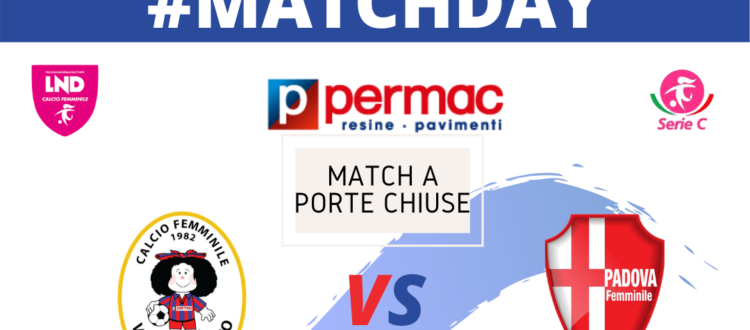 Vittorio Veneto vs Padua, as follow Tose
Four to the floor. Returning from a triptych of commitments full of satisfactions and points won to corroborate the ranking, le Tose di mister Massimo Zoni tentano di chiudere in bellezza il loro febbraio magico con un impegno da brividi, in un derby dall'altissimo coefficiente di adrenalina. Allo Stadium Paolo Barison comes the Calcio Padova Female, sesto in classifica e reduce a propria volta da 5 unbeaten, in the match valid for the'11° Day of Group B of Serie C.
The match will take place behind closed doors in the heart of the City of Victory, with kick-off set at17:00. The meeting will be broadcast in full intelecronaca live starting at16:55 and it will be visible onLa Tenda TV(channel 112 of the DT in Vittorio Veneto) andstreaming all over the world both onpagina Facebook of the rossoblù company that onofficial site issuer vittoriese.
Will direct the meeting Mr.. Giorgio D'Agnillo della sezione AIA di Vasto, coadiuvato dalla Sig.ra Greta Pasquesi di Rovigo e dal Sig. Mateo Sadikaj di Mestre.
For all rossoblù fans, in addition to live video, further updates on the progress of the meeting inreal time: