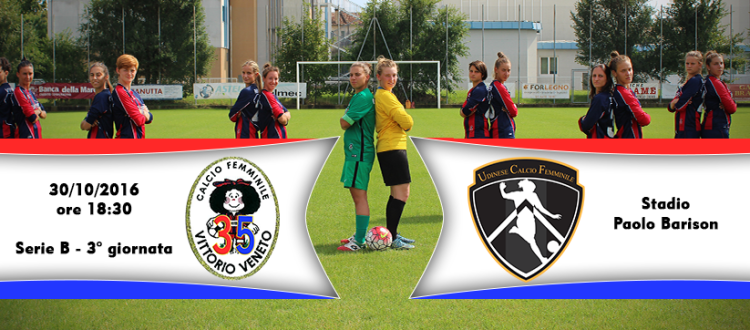 Vittorio Veneto Vs.. Udinese, as follow Tose
Having completed the first break of the domestic season, back to talk about the championship. Tomorrow, Sunday 30 October, all hours 18:30 Stadium Paolo Barison, The Tose Mister De Biasi will face Udinese in the postponement of the 3rd day of Serie B.
For Permac, with maximum points, This is the third consecutive match against a newly promoted after the successes against Arezzo and San Marino Federation. Friulian are coming off a very good start to the season, given the narrow defeat in Perugia just gained in the final minutes and, mostly, i 3 Homemade points won against Imola.
Will direct the meeting Mr.. Marco Manicardi the Modena section, assisted by assistants Denis Suckers and Alexandru Rusu, both the Conegliano section.
The ticket office will open at 17:15, ticket prices remain unchanged: 5 Euros for women, 7 for men and free entry for children under-12. You can also subscribe to the season ticket at a price of 50 euro.
For those who can not go to the stadium here is the channels made available to the company to follow your favorite team:
– running commentary within the section LIVE the official site, Facebook page and Twitter.
– Live commentary of the race on the web radio vittoriese ViviRadio.