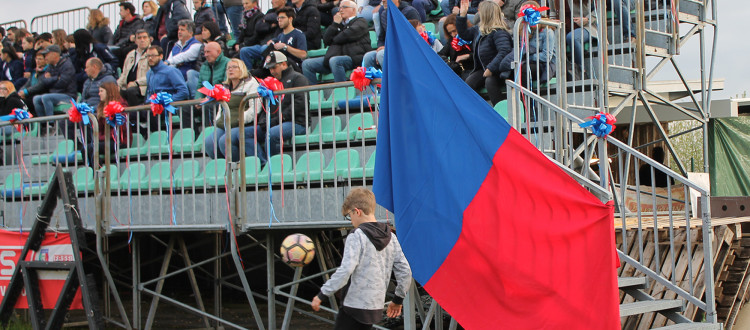 Save the date: All appointments for rossoblù weekend
Between last and not least. Ultimo giorno di scuola per le Tose of coach Fabio Toffolo, Calls to close the season 2018/19 davanti al proprio pubblico in 90′, anyhow, dal grande spessore emotivo; for their part, the Debutant di coach Mattia Vanni riprendono il loro percorso in campionato dopo i recenti, più che positivi, test match dal sapore British contro le due Academy d'oltremanica ospiti in terra veneta.
FIRST TEAM: A verdetti ormai sigillati dall'aritmetica – le rossoblù sono già certe di chiudere il Girone B di campionato sul secondo gradino del podio – si chiude ufficialmente l'avventura delle Senior Permac of house, pronte a raccogliere il giusto omaggio dal pubblico vittoriese dopo un'altra stagione intensa e lottata sino al penultimo step, sia in campionato che in Coppa Italia. Appointment tomorrow afternoon all 15:00 to Stadium Paolo Barison per il match della 22a and ultima Giornata, la cui direzione sarà affidata al signor Fabio Cevenini della sezione AIA di Siena coadiuvato dagli assistenti Alberto Luvison e Filippo Franzago entrambi della sezione di Conegliano. Per chi non potesse presenziare al passo di "goodbye" of Tose, sono disponibili i consueti e puntuali aggiornamenti in real time on account Facebook, Instagram and Twitter of society, addition to the section Live the official site.
BEGINNERS: Per i virgulti di casa Permac impegno this afternoon to 15:30 a Tarzo against the boys of the same age Tarzo Revine Lago, formazione già superata in campionato dalle Mafaldine nel girone precedente.
Two teams, two commitments, one heart rossoblù! #RossobluTop