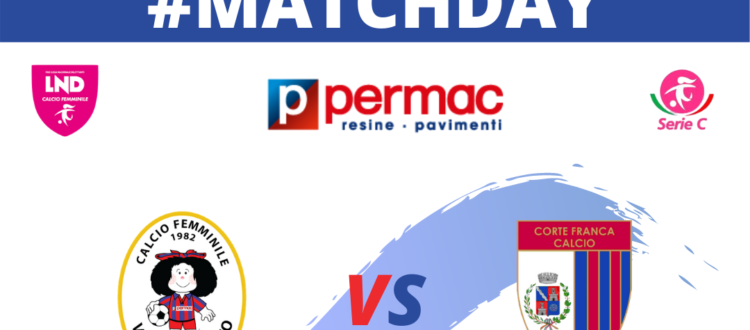 Vittorio Veneto vs Cortefranca, as follow Tose
We are the people. Vernissage end of season for the Tose of Mr. Massimo Zoni, that at Stadium Paolo Barison they are ready to receive the embrace of the public of the City of Victory, in conjunction with the thrilling challenge with the Cortefranca Women's Football, unbeaten league leaders in search of the decisive draw to win the mathematical promotion to the Serie B championship 2021-2022.
The match valid for the 25but it is the penultimate day (twelfth of return) Group B Series C will take place with a kick-off set at hours 15:00.

According to current legislation, access to the sports facility will be allowed until the threshold of 25% than the maximum authorized capacity, or – in the case of the stadium in Via Buonarroti – up to a total of 625 people. During the meeting it will be necessary to observe the interpersonal distancing of one meter between people who do not live together and wear the mask as an individual protection device.
The price of the access ticket is 7 Euro for men and 5 Euro for women, can be purchased directly at the ticket office at the entrance to the stadium.
The meeting will also be broadcast in direct commentary starting at 14:50 on the official social channels of National Amateur League.
Will direct the meeting Mr.. Riccardo Calvara of the AIA section of Trento, assisted by Mr.. Elia Betello of San Donà di Piave and by Mr.. Pietro Fortugno of Mestre.
For all the rossoblù fans unable to attend the stadium, in addition to live video, further updates as usual on the progress of the meeting in real time: