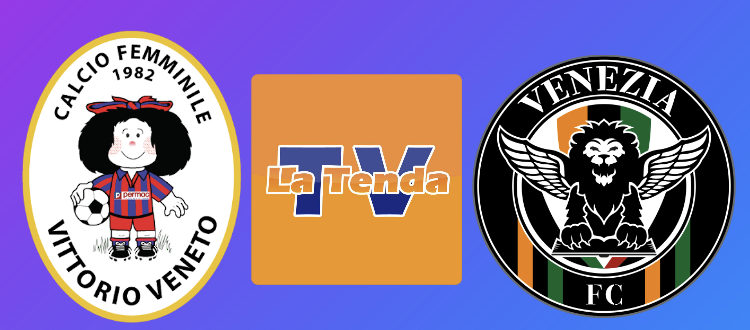 The Vittorio Veneto derby – Venice live with La Tenda TV
Back, with an unmissable appointment, the media coverage guaranteed byLa Tenda TVon the occasion ofmatch household itemschampionship of the Tose.
The agreement between the rossoblù company and the Vittorio Emanuele broadcaster, which continues to allow Mafalda fans and supporters to enjoy live of the challenges scheduled behind closed doors at the Paolo Barison Stadium in Vittorio Veneto, it will also fully cover the highly anticipated big match between the girls of Mr. Massimo Zoni and the historical rivals of Venice Female, in program Sunday 2 May and valid for Matchday 19 (sixth round of return) Group B Series C.
L'incontro sarà trasmesso in telecronaca live starting at 14:50 and it will be visible on La Tenda TV (channel 112 of the DT in Vittorio Veneto) and streaming all over the world both on pagina Facebook of the rossoblù company that on official site della Tv della Città della Vittoria.
During the transmission you will be given the coordinates through which you can contribute toto support, through donations by bank transfer or PayPal, the renewed and ambitious technical-sporting project of the now forty-year partnership of Via della Rabosa.