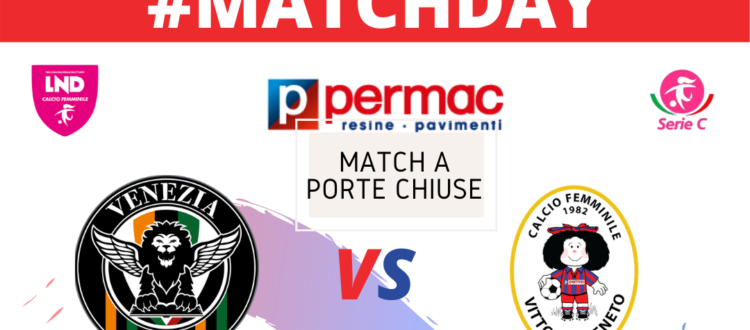 Venice vs Vittorio Veneto, as follow Tose
We are Superclassic. After the round home success against Le Torri in the match of resumption of seasonal hostilities, the Tose of Mr. Massimo Zoni are preparing to breathe the excitement and adrenaline of a challenge with a derby flavor. To host this afternoon the rossoblù team in the match of 6° Day of Girone B of Serie C it will in fact be the Female Venice, heir to the historic Marcon lagoon tradition and currently lonely in second place in the ranking with 12 points, the result of four successes in the first five games of the season.
The match will take place behind closed doors to Nereo Rocco Stadium in Marcon (AND), with kick-off set at14:30.
Will direct the meeting Mr.. Michele Piccolo Pordenone section of the AIA, coadiuvato dai Sig.ri Seyedomid Noushehvar e Riccardo Targa entrambi della sezione di Padova.
For all rossoblù fans, even more detailed and constant updates on the progress of the meeting inreal time: