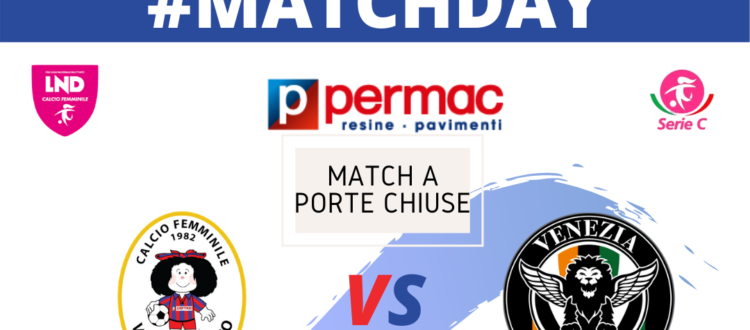 Vittorio Veneto vs Venezia, as follow Tose
Sunday Special. Dopo aver inanellato il terzo successo consecutivo in questo girone di ritorno grazie alla goleada sul campo del Le Torri, le Tose di mister Massimo Zoni sono attese da una delle partite più attese e affascinanti dell'intero percorso stagionale. Allo Stadium Paolo Barison arriva infatti il Venezia FC Female, quarto in classifica e con nove lunghezze di vantaggio sulla formazione vittoriese, nel derby match valido per la 19° Day of Group B of Serie C.
The match will take place behind closed doors in the heart of the City of Victory, with kick-off set at 15:00. The meeting will be broadcast in full in telecronaca live starting at 14:50 and it will be visible on La Tenda TV(channel 112 of the DT in Vittorio Veneto) and streaming all over the world both on pagina Facebook of the rossoblù company that on official site issuer vittoriese.
Will direct the meeting Mr.. Matteo Benevelli della sezione AIA di Modena, coadiuvato dai Sig.ri Mihail Moraitis di Treviso e Flavius Costel Condrut di Castelfranco Veneto.
For all rossoblù fans, in addition to live video, further updates on the progress of the meeting inreal time: