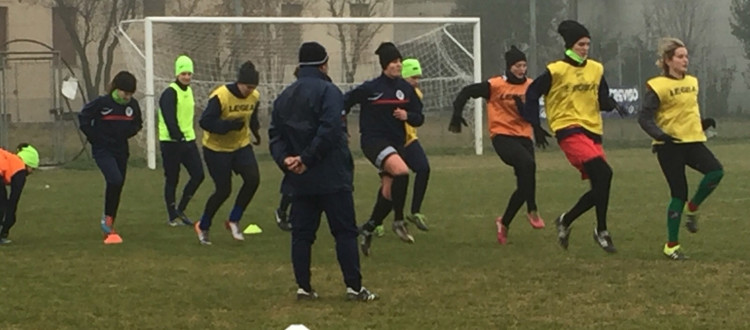 Preparation and testing in the last week of the year
È incominciata oggi l'ultima settimana dell'anno solare 2015 e di conseguenza anche le Tose, dopo i consueti giorno di riposo per la festività del Santo Natale, sono ritornate a calpestare l'erba, ghiacciata, del campo da gioco.
Settimana di test e sgambate amichevoli per recurepare la miglior forma fisica ed entrare, piano piano, con la mente verso il nuovo anno, ricco di scontri salvezza proprio nel suo inizio.
Oggi dunque le Tose hanno svolto una classica doppia seduta, agli ordini di mister Fattorel e staff; domani triangolare nel pomeriggio (from 14:00 in poi), con Primavera e Gaiarine (Series D), e ultimo ritrovo fissato per mercoledì, sempre presso il centro sportivo di Santa Maria del Piave.
Dopo il breve ponte di capodanno (31 and 1) le ragazze torneranno di nuovo ad allenarsi sabato 2 January 2016.